Wolf Creek Landscape Systems
Providing product supply, field assistance, project consulting, and education for landscape and building contractors, commercial, governmental, and institutional entities.
Service area includes western Pennsylvania, Ohio, West Virginia, and most of Kentucky. Warehouses are located in Pittsburgh, Cleveland, Columbus, Toledo, Dayton, Cincinnati, Louisville, and Lexington.
Products focus on the mechanical systems used to enhance or support an agronomic or landscape environment.
Wolf Creek Turf Systems
Serving golf courses, sport turf facilities, or anyone maintaining a large track of turf grass.
Focus is on the mechanical systems and items used to sustain turf at the customer's desired quality level while providing acceptable Return On Investment.
Service area of includes Ohio, Kentucky, and southern Indiana.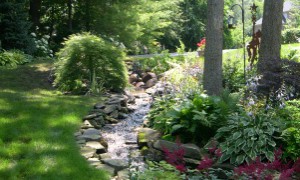 Just attended a conference hosted by Kichler. More than 100 landscapers and/or outdoor lighting installers gathered in Cleveland to learn

In some circles turfgrass is considered a water waster thus a thing to be eliminated. There is contrary opinion speaking